Via Meadia
Walter Russell Mead & Staff
Portuguese Elections
Portugal's reigning coalition has a stronger finish than expected in Sunday's elections, giving hope to other pro-austerity incumbents in Europe.
Sunnis vs. Shi'a
In the wake of the Iran Deal, Saudi Arabia appears to be working to get all the Sunnis on the same side.
Blue Civil War
The Asian American community is quietly growing more and more dissatisfied with the convoluted admissions regime at America's elite colleges.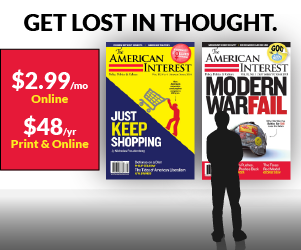 Not Over Yet
The Taliban appear to have the momentum, even if they ultimately lose this battle for the city.
Battle for Ukraine
European leaders appear satisfied with Russia's willingness to conclude some kind of peace in Ukraine.
Greeks Bearing Debts
The scale of the culture challenge should not be underestimated by Europhiles.
South China Sea Standoff
Maybe last week's Xi–Obama meeting didn't go so well after all.
What Would Winston Say?
An Introduction
On the advent of a new column here at The American Interest—an homage to Churchill and a reflection on his strengths, not the least of which was whimsy.
Image Placeholder
Ukraine & Syria
Image Placeholder
The Future of NATO
Image Placeholder
Strategy and Tactics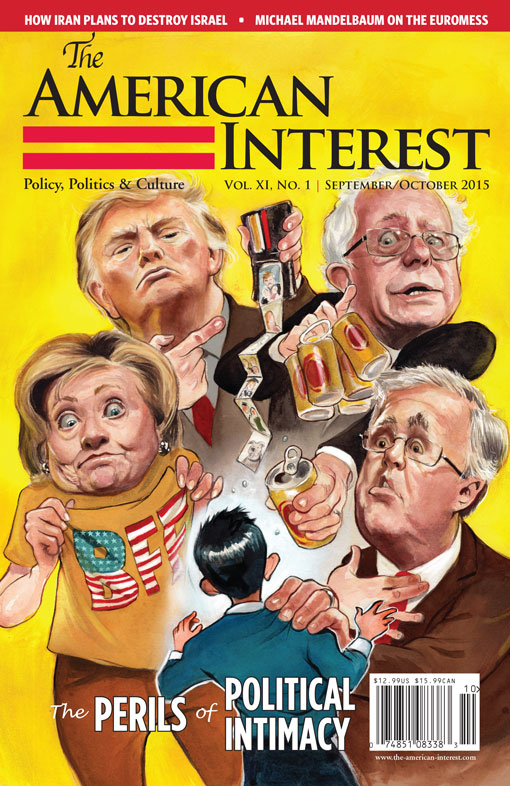 September/October 2015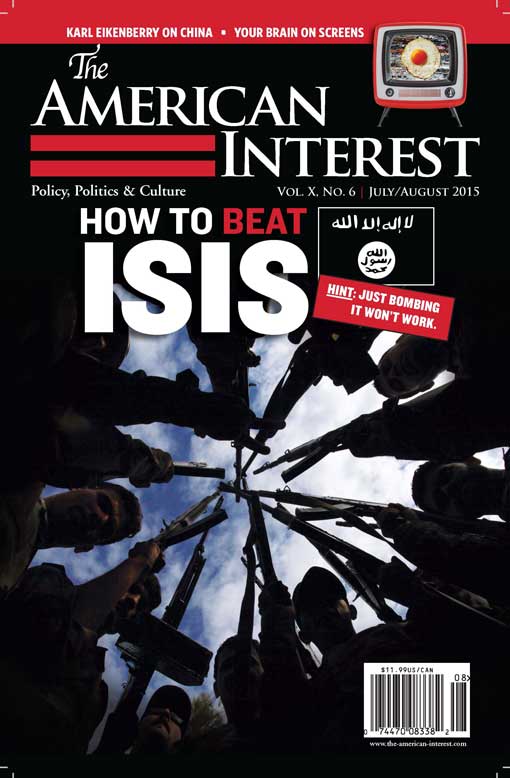 July/August 2015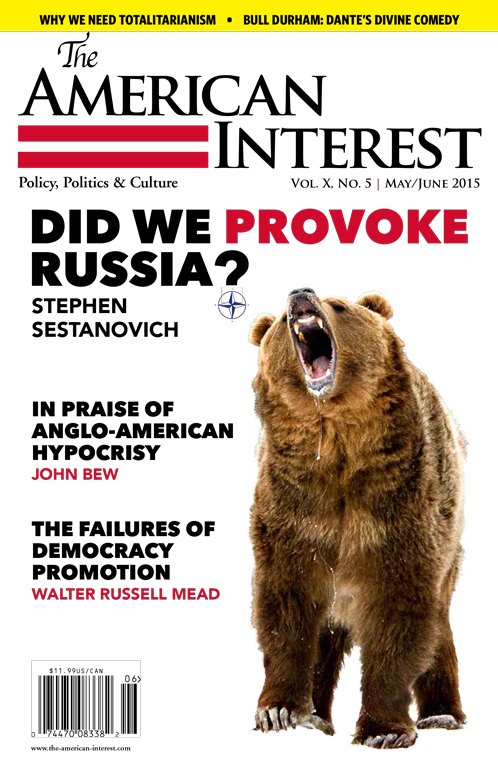 May/June 2015
The Sinews of Peace
by Eliot A. Cohen
The AI Podcast
With Richard Aldous