Via Meadia
Walter Russell Mead & Staff
Crude Economics
America's rig count is rising, and it's only going to climb further after OPEC's decision to cut output.
Crude Economics
Moscow just promised to cut its oil output, but that promise rings hollow.
Asia's Game of Thrones
China's seizure of Singapore's troop carriers is a power move that sends a signal about Beijing's displeasure with the Lion City.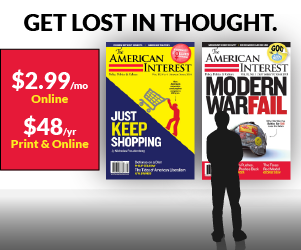 Looking Ahead
Nancy Pelosi's re-election at House Minority Leader suggests that even the 2016 disaster has not yet weakened the establishment's iron grip over Democratic power centers.
The Vapors
The inability of U.S. diplomats to explain Trump and his worldview to their foreign interlocutors is likely to be a more serious problem for American foreign policy than any early flubs by the President-elect.
The North American Energy Boom
Our southern neighbor is benefiting from the shale boom, too.
Cyber Insecurity
A massive cyber attack on Saudi Arabia could bring serious geopolitical blowback.
Brexiting Britain
European Disunion
The futures of England, Wales, Scotland, and Ireland are still up in the air.
Image Placeholder
The Path to Mt. Rushmore?
Image Placeholder
Trump's Foreign Policy
Image Placeholder
Forget the Status Quo
Image Placeholder
The Longest Hatred
Image Placeholder
The Populist Surge
Image Placeholder
Countering ISIS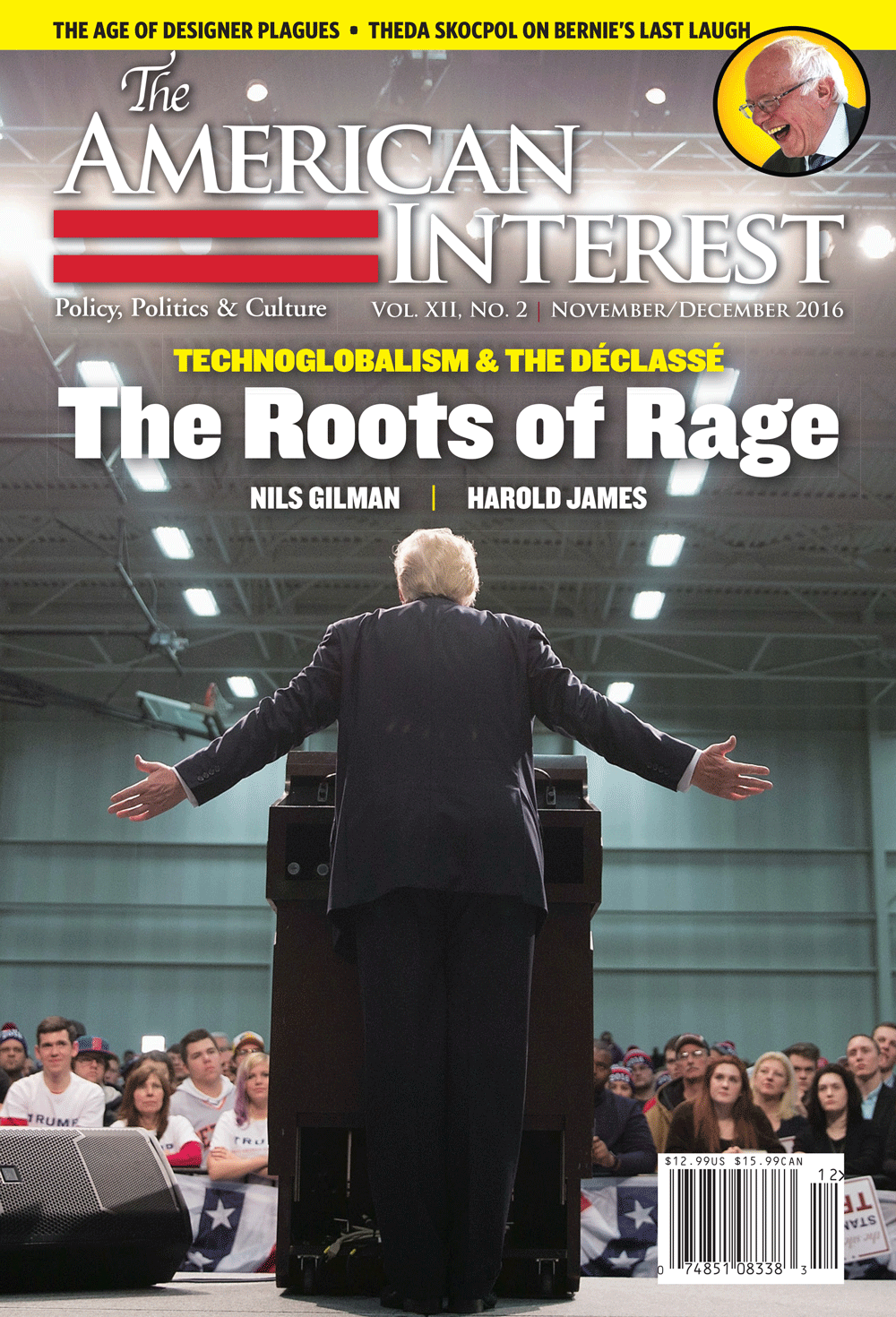 November/December 2016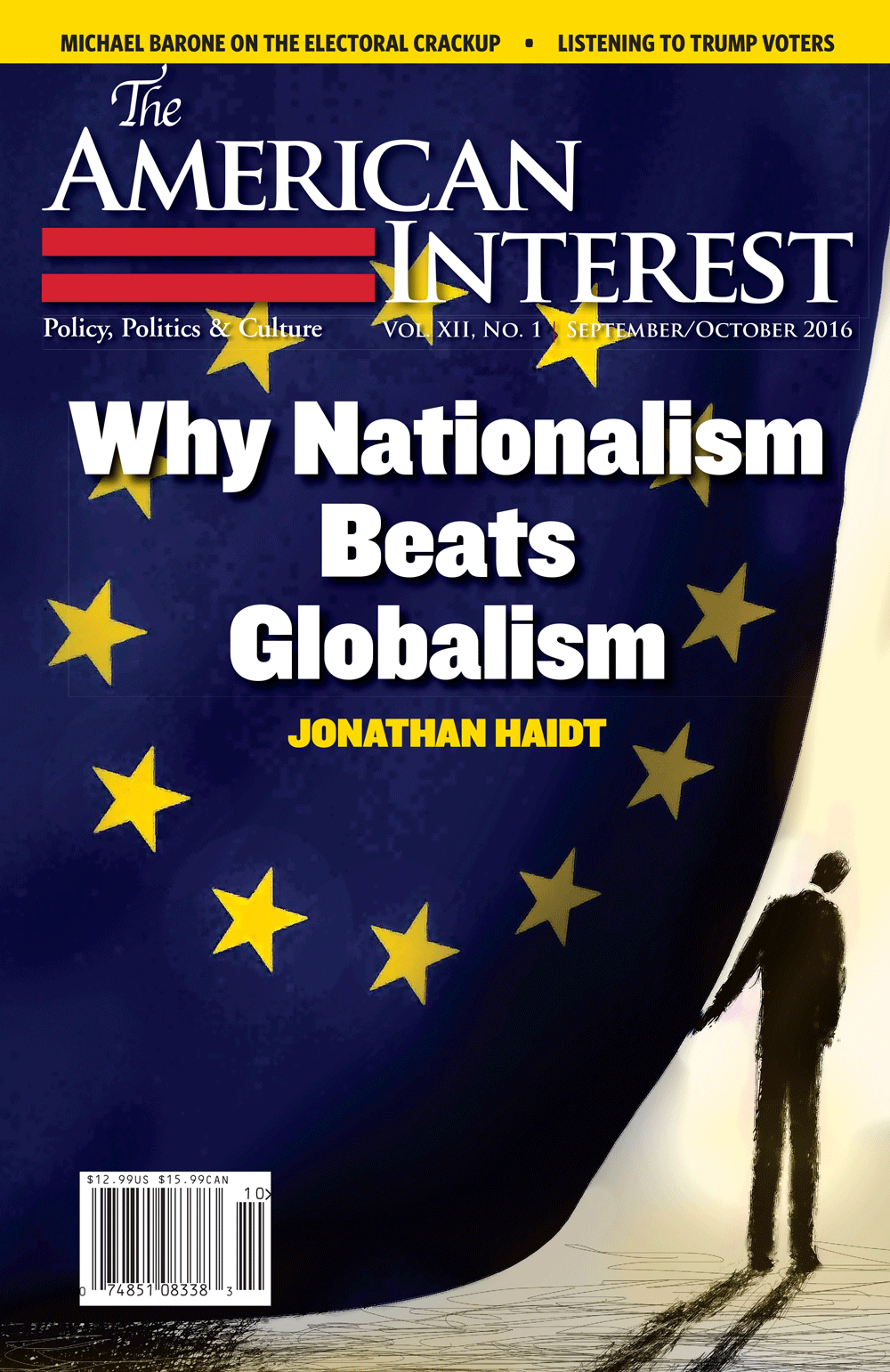 September/October 2016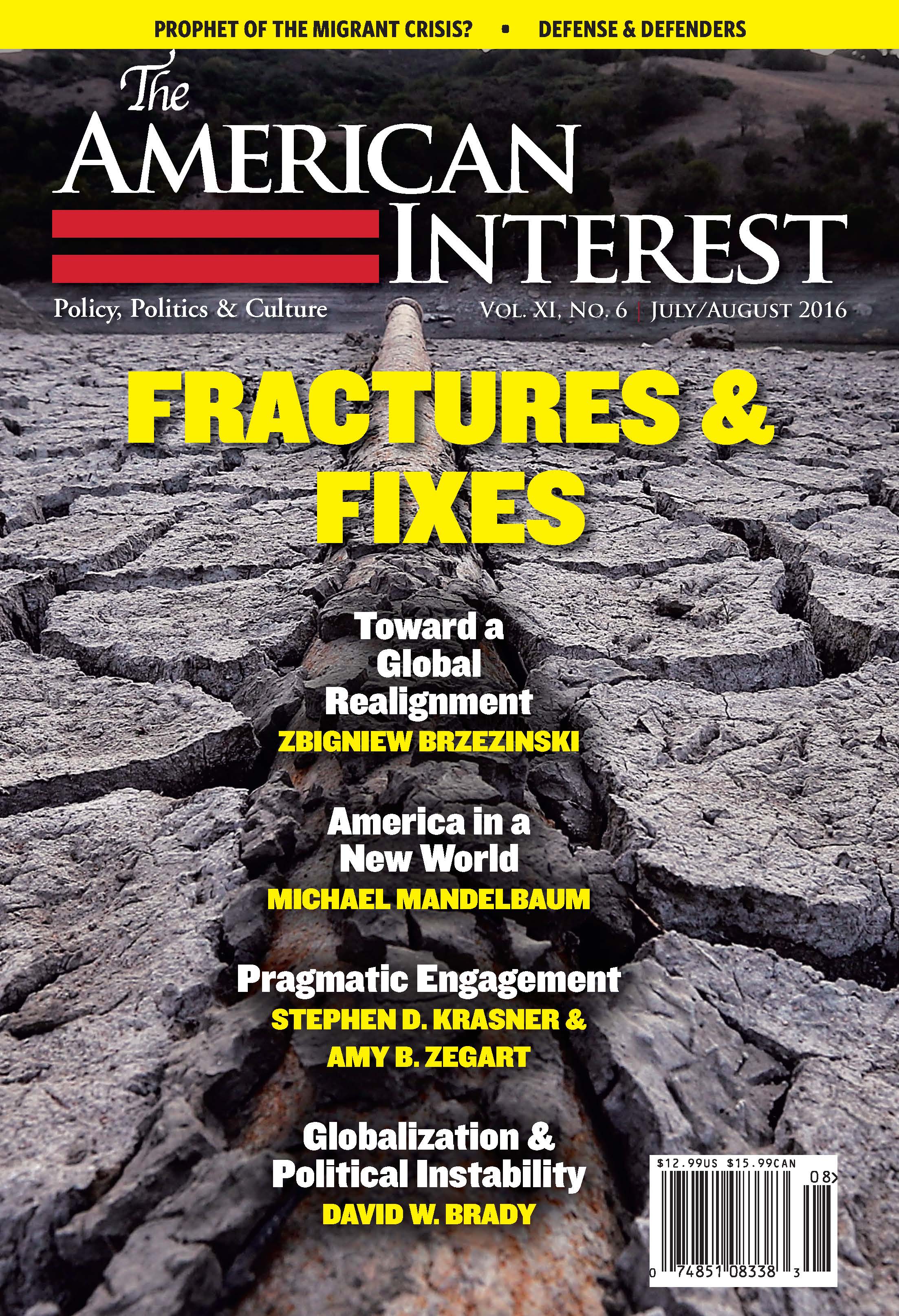 July/August 2016
The Sinews of Peace
by Eliot A. Cohen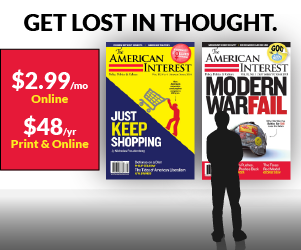 The AI Podcast
With Richard Aldous
A User's Guide to Free Speech
A User's Guide to Free Speech
A User's Guide to Free Speech