Via Meadia
Walter Russell Mead & Staff
Trump Ties
Dmitry Firtash, a Ukrainian oligarch with ties to former Trump campaign manager Paul Manafort, could soon face extradition to the U.S. on bribery charges.
Frack Baby Frack
A newly energized shale industry is once again pushing U.S. oil production near the nine million barrels per day mark.
governance
… covered very differently by the New York Times.
MSM watch
The purpose of a pension fund is to invest money and turn a profit for pensioners, right?
Higher Education Watch
GOP legislators are beclowning themselves by proposing utterly unworkable solutions that infringe on academic freedom and in any case would make things far worse.
Asia's Game of Thrones
On behalf of ASEAN, the Philippines has issued a rare expression of unanimous concern over China's actions in the South China Sea.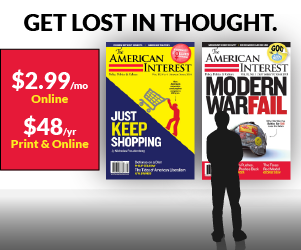 Disunion
Trump voters were right that the nation needs change and that the "best and the brightest" are failing the nation the way they did during the Vietnam War.
Crude Economics
They're cutting consumption at home to keep exports up.
A Wall Won't Fix These Problems
Latin America
Economic growth and political stability, not immigration policy, should be America's top focus in Latin America.
Image Placeholder
Russia Diary
Image Placeholder
Anthems of Global Migration
Image Placeholder
Mean World
Image Placeholder
2016: The Aftermath
Image Placeholder
War on the Silver Screen
Image Placeholder
Russia Watch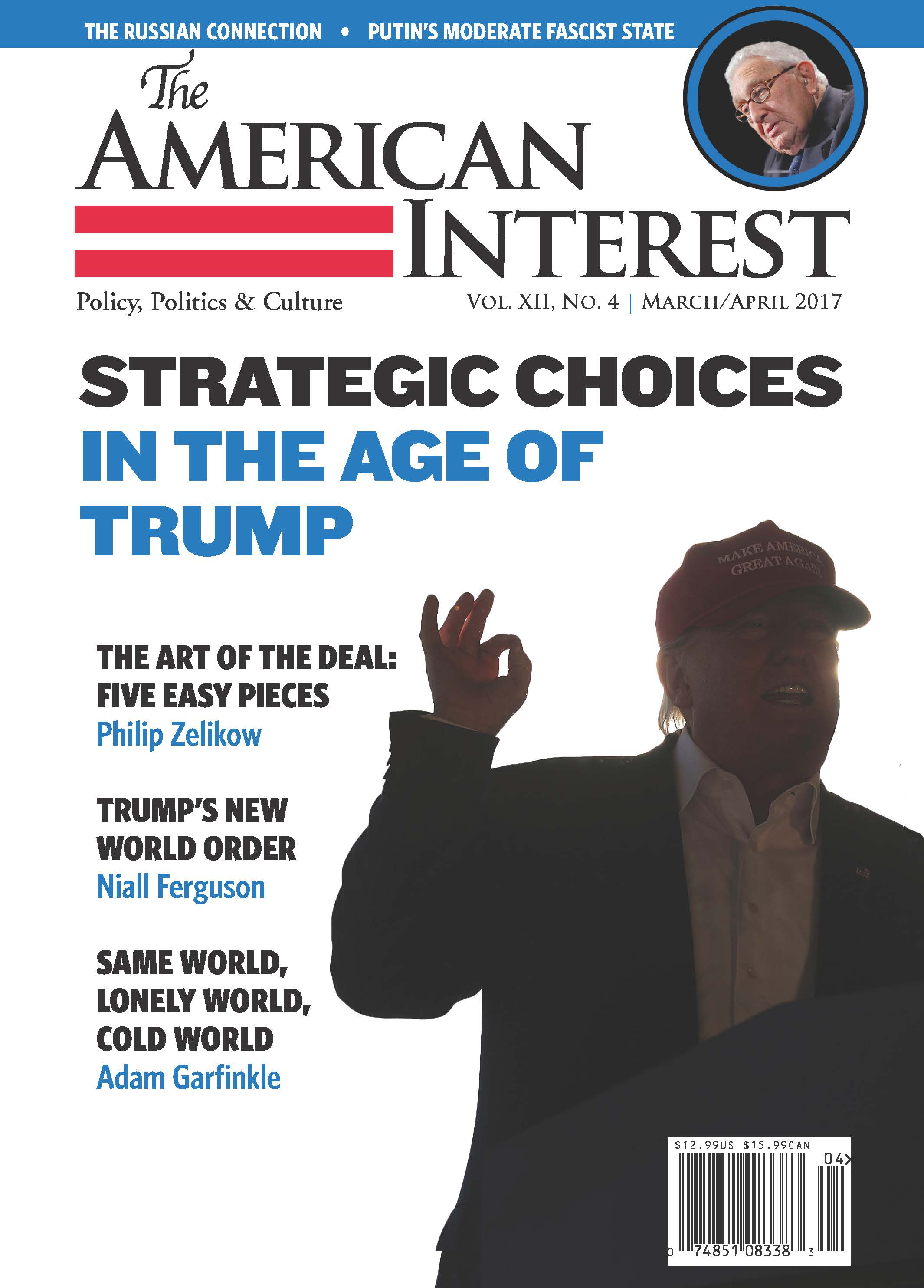 March/April 2017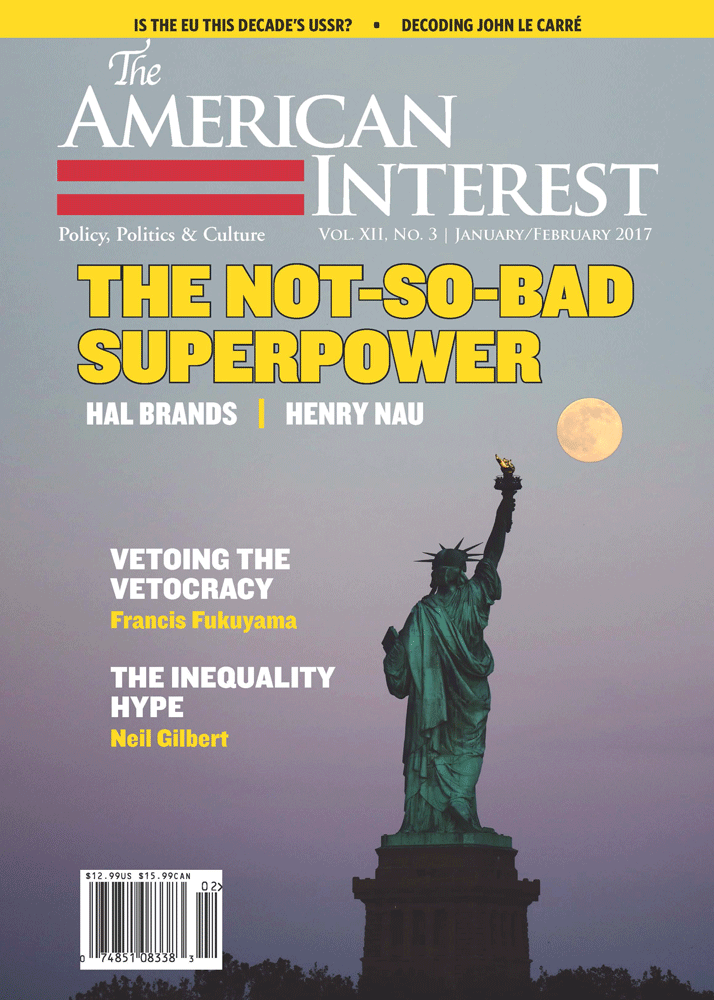 January/February 2017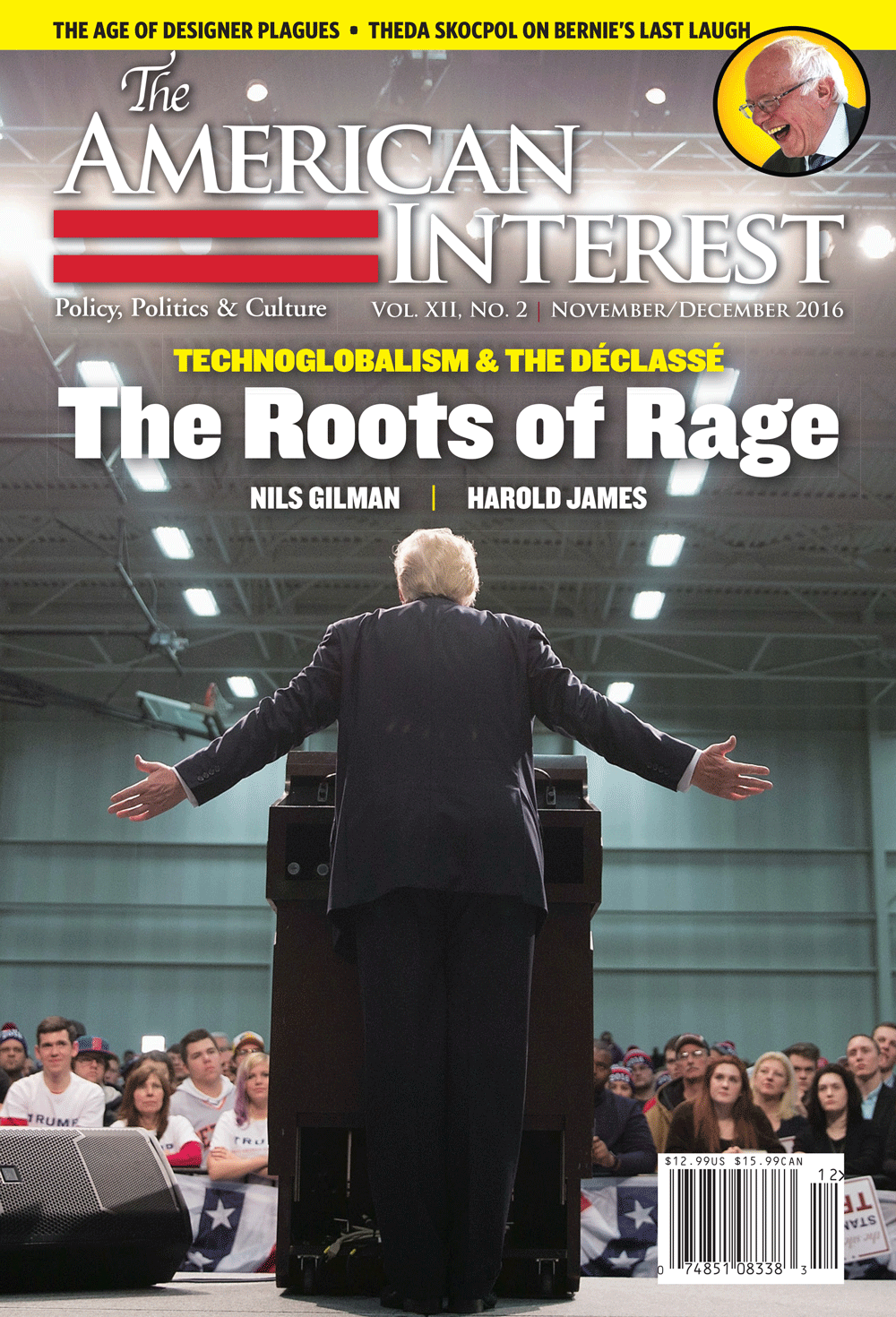 November/December 2016
The Sinews of Peace
by Eliot A. Cohen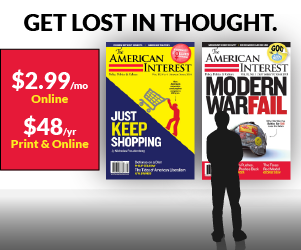 The AI Podcast
With Richard Aldous