Via Meadia
Walter Russell Mead & Staff
Greeks Bearing Debts
Greece's recurrent crisis is the result of bad Greek and German decisions alike. Only one is in year eight of a depression as a result.
Frack Baby Frack
Abundant shale gas brought natural gas prices to historic lows—and made the US a net exporter of the hydrocarbon.
WRM Elsewhere
Walter Russell Mead tackles the question.
Silicon Valley All Grown Up
Is Silicon Valley getting tired of blue governance?
Military Spending
The UK government promises that Britain's new aircraft carriers will have aircraft.
institutions and legitimacy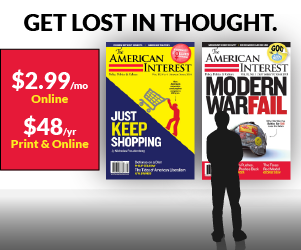 Asia's Game of Thrones
Duterte is still taking great pains to avoid antagonizing Beijing, but Japan could play a key role in tempering his pivot.
Blue Model Blues
Golden State taxpayers will contribute a half-billion dollars more this year to prop up the state's underfunded pension fund.
brave new world
Three probably unrelated glitches give us a glimpse of the future.
Gassed Up
Cheap, plentiful shale gas provided Americans with cheaper electricity in 2016.
America's Village Atheists
Religious Freedom
How the history of atheism in America illuminates the country's religious, and irreligious, future.
Image Placeholder
Failing the Grade
Image Placeholder
21st Century Problems
Image Placeholder
2017 and Beyond
Image Placeholder
Religion and Modernity
Image Placeholder
Brave New World
Image Placeholder
Smart Policing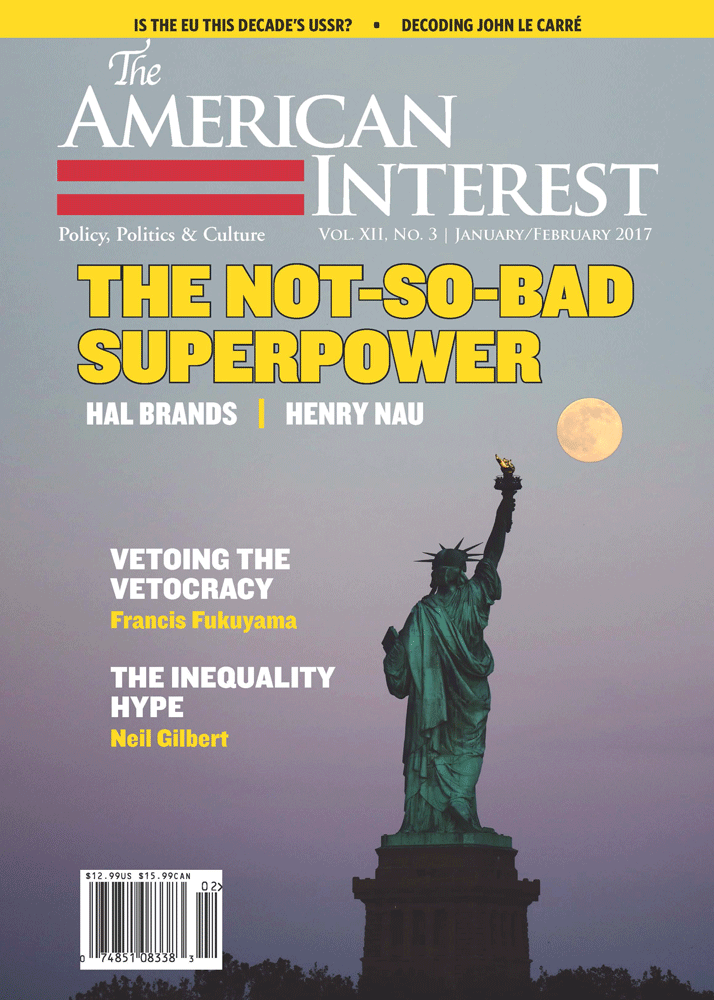 January/February 2017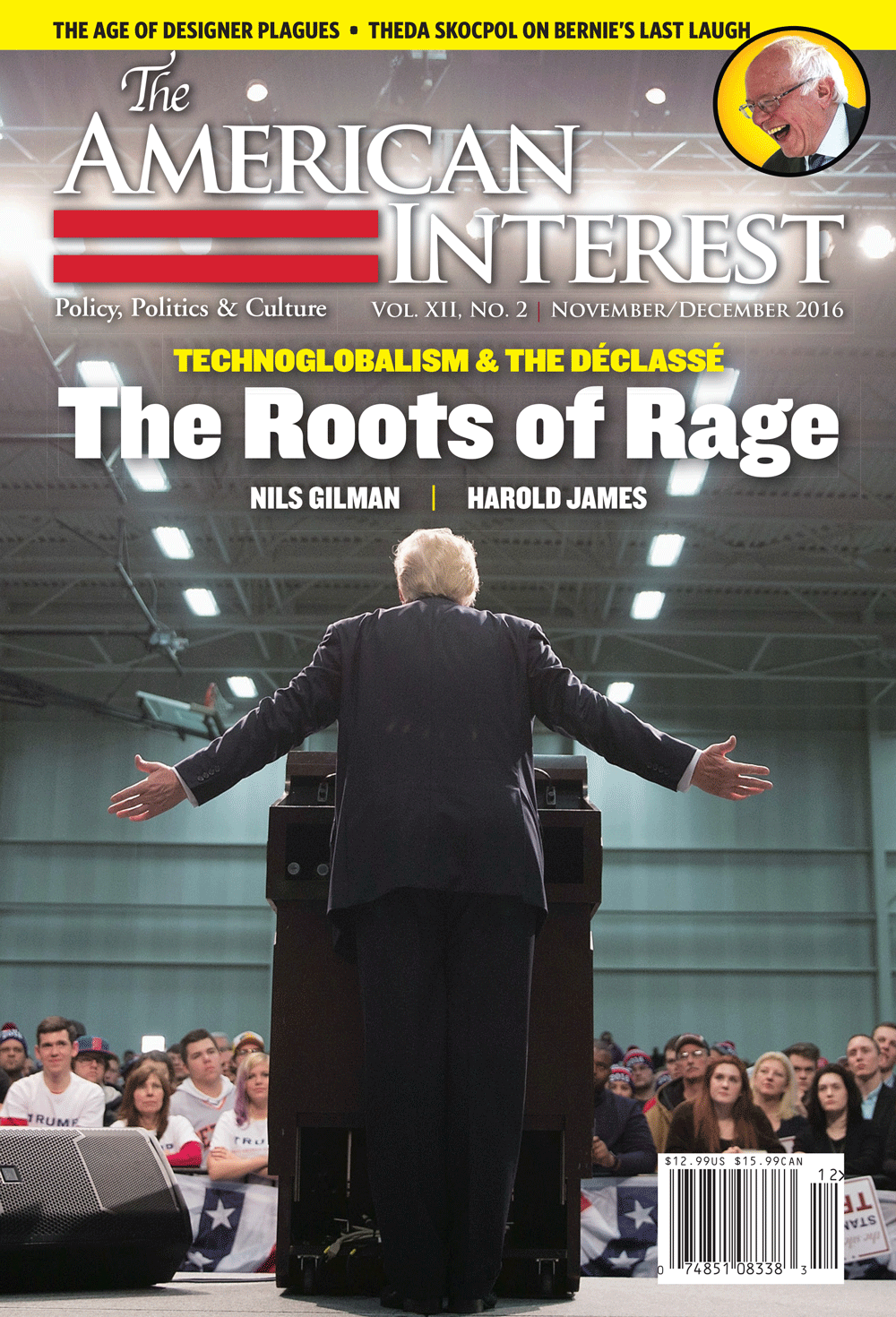 November/December 2016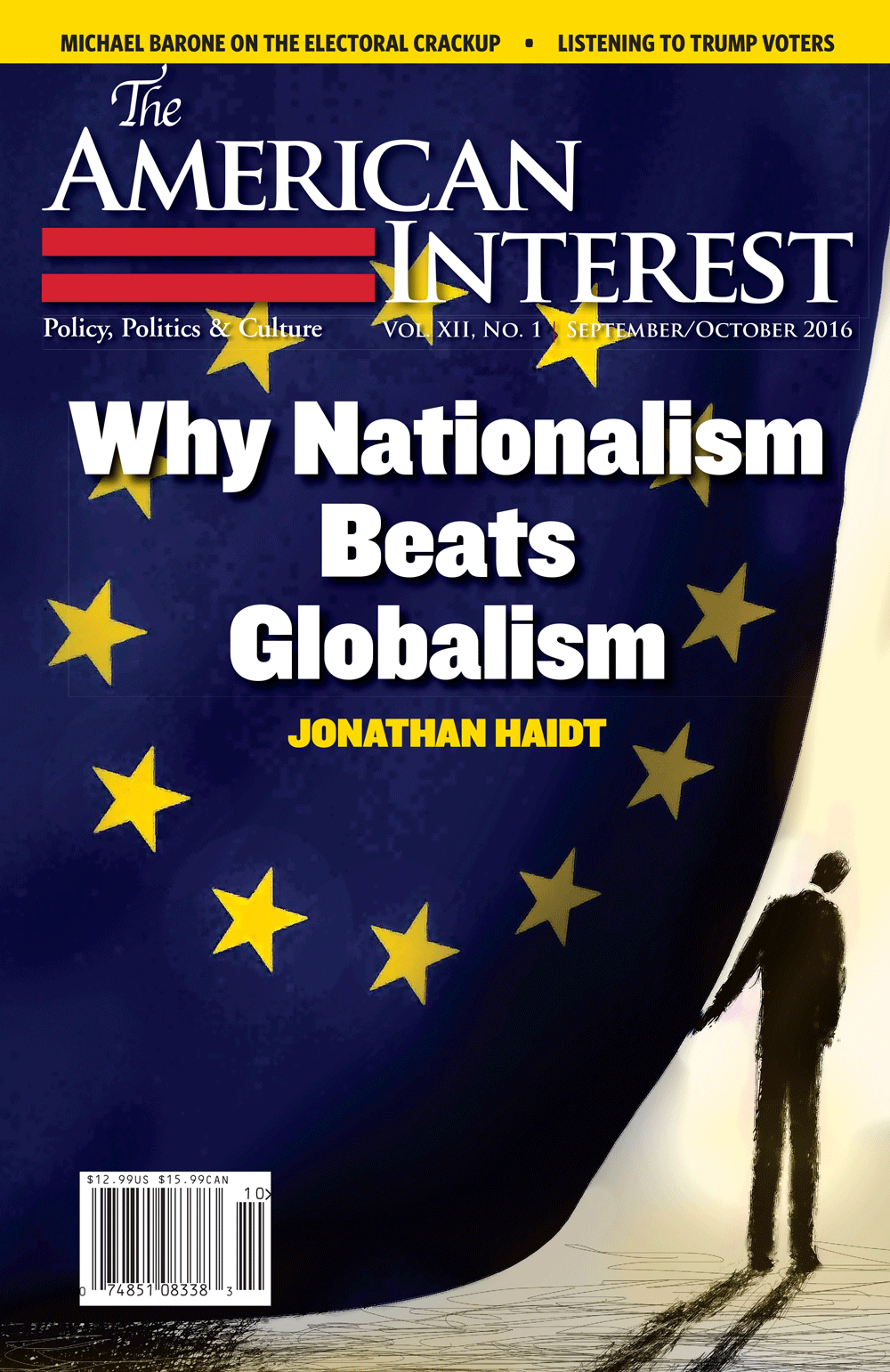 September/October 2016
The Sinews of Peace
by Eliot A. Cohen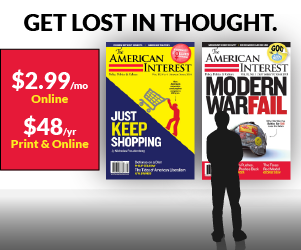 The AI Podcast
With Richard Aldous